Publications
NCPC publishes a wide range of titles which can help you deliver better end of life care. They cover a huge range of topics to develop and implement your palliative care strategies, support clinical governance and offer guidance on clinical and ethical issues.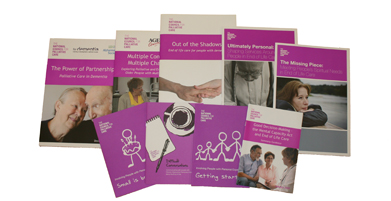 NCPC subscribers automatically receive a copy of each new publication we produce, get password access to download previous titles online, and 50% discount when ordering further publications.
Click here to read or download a range of our free publications and leafets.
If you're an NCPC subscriber, click on 'Online Library' link to log in and read or download all our publications.